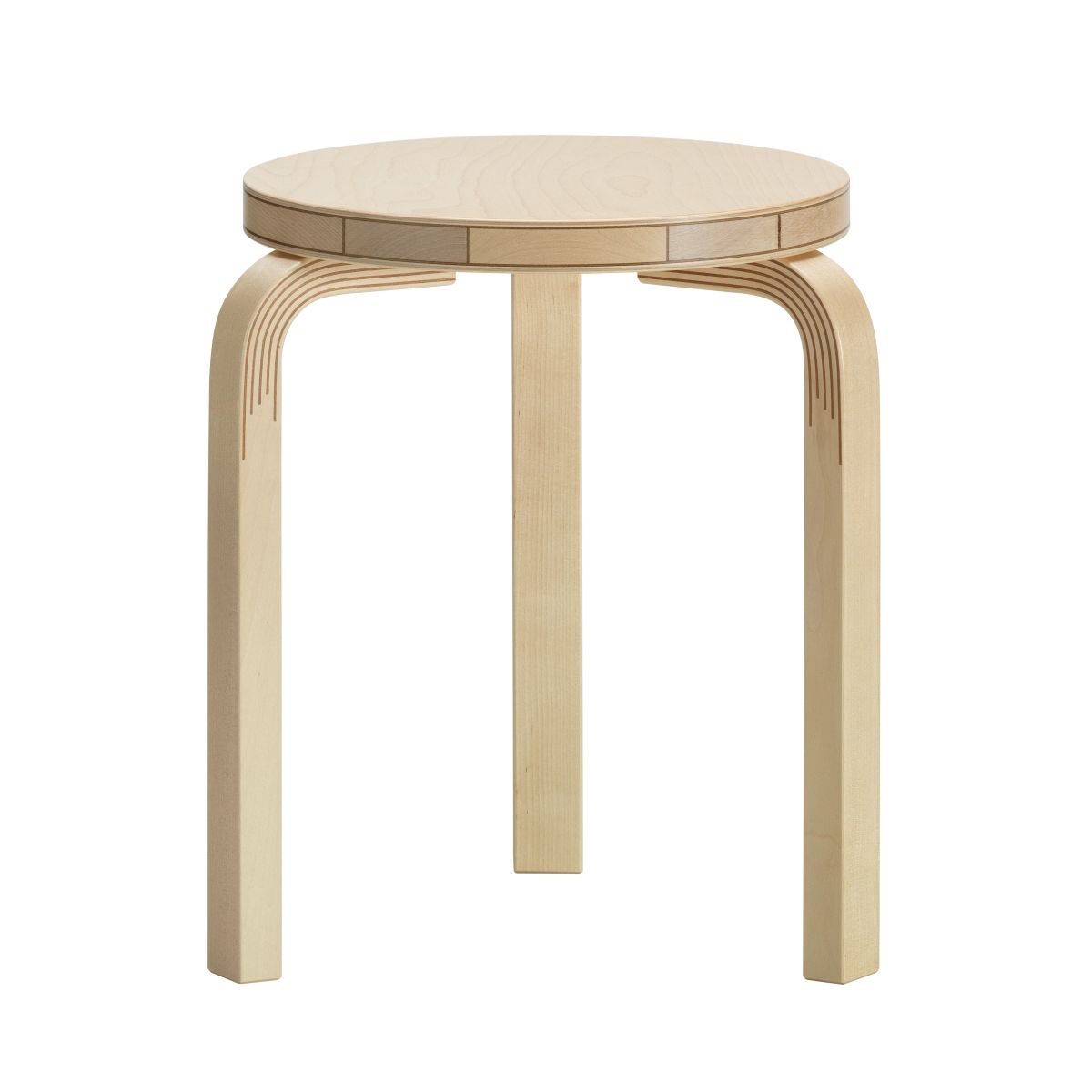 Juhlavuoden kunniaksi Artek esittelee jakkara 60 Kontrastin, ensimmäisen kolmesta vuoden aikana lanseerattavasta juhlamallista, jotka kaikki kertovat osaltaan aikamme kotimaisesta muotoiluklassikosta. Jakkara 60 Kontrasti juhlii Alvar Aallon vuonna 1933 kehittämää nerokasta valmistusprosessia. Tässä mallissa sävyltään tummemmat lämpökäsitellyt koivuviilut korostavat jakkaran innovatiivista rakennetta.
By inserting veneer sheets into incisions in each leg, birch wood is given the necessary flexibility to be bent into the desired L-shape. For Stool 60 Kontrasti thermo-treated birch veneer in a contrasting tone is used for the wood bending process to highlight the beauty of this great innovation. The same darker veneer strips reappear in the seat top, emphasising the economic use of wood offcuts from the legs in the construction of the seat.
Now, as in 1933, Stool 60 is made entirely from one raw material, and without complicated joinery. Stool 60 Kontrasti brings these virtues of responsible timber usage and holistic design thinking into focus.
Three legs and seat edge-band:

Solid birch, contrasting thermo-treated birch veneer inserts

Seat core:

Solid birch, contrasting thermo-treated birch veneer inserts 

Seat surface:

Birch veneer
Stackable
Made in Finland
A single version of this product is available.