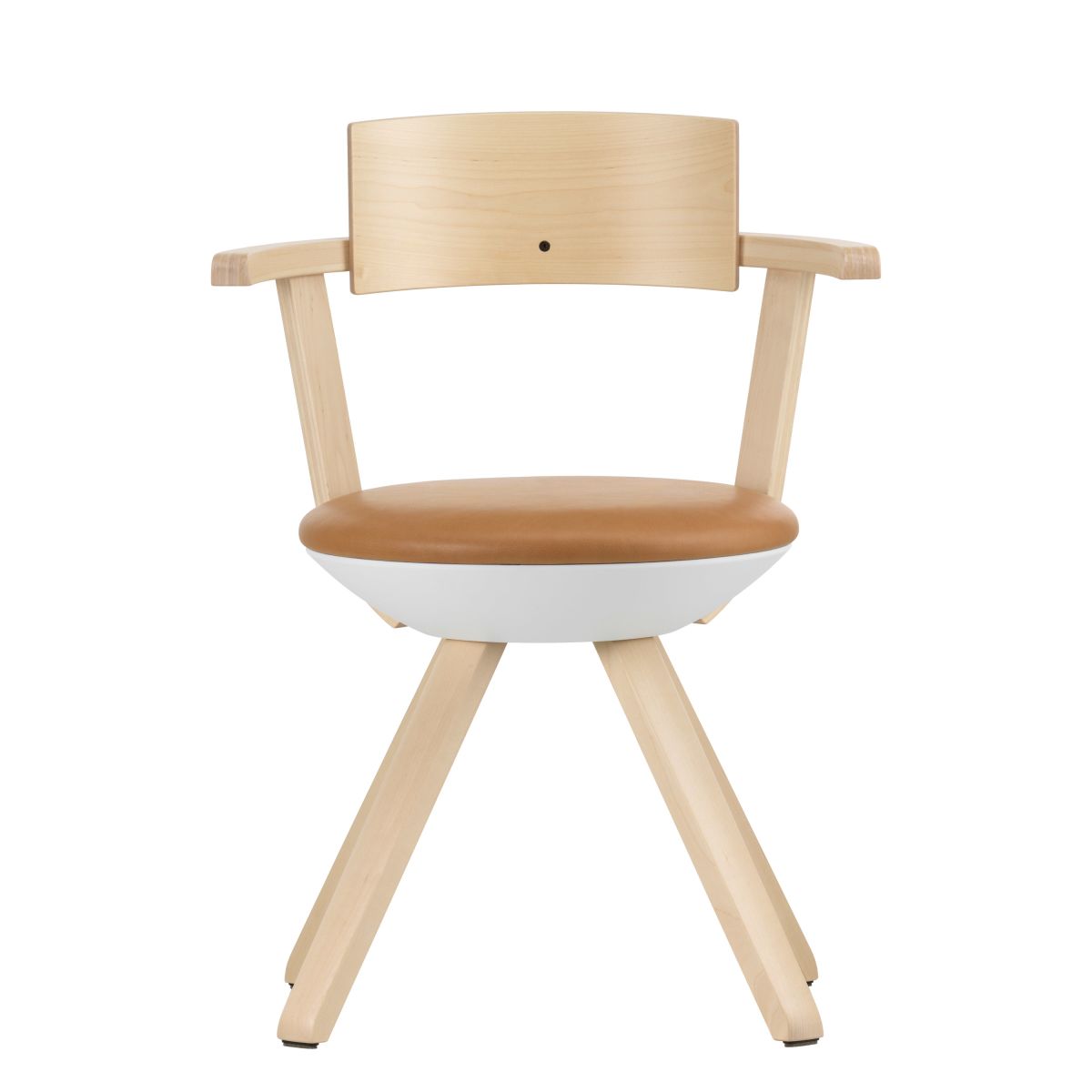 Rival Chair
Konstantin Grcic's Rival Chair represents a fresh approach to the wooden chair. The legs are milled from one piece of solid birch, taking on a fluid quality more similar to moulded plastic than timber. The backrest of KG002 provides support for long periods of sitting while the low back of KG001 offers a high degree of flexibility, defining the sitter's range of movements. Both arm and backrests are made of form-pressed birch lamella. Rival is Artek's first chair with a swivel function; the upholstered seat, available in a choice of textiles and colours, conceals a clever aluminium "knot" that rests in a polypropylene "socket," allowing a circular movement. The graceful lines of the Rival Chair mean it swivels effortlessly from office to dining table.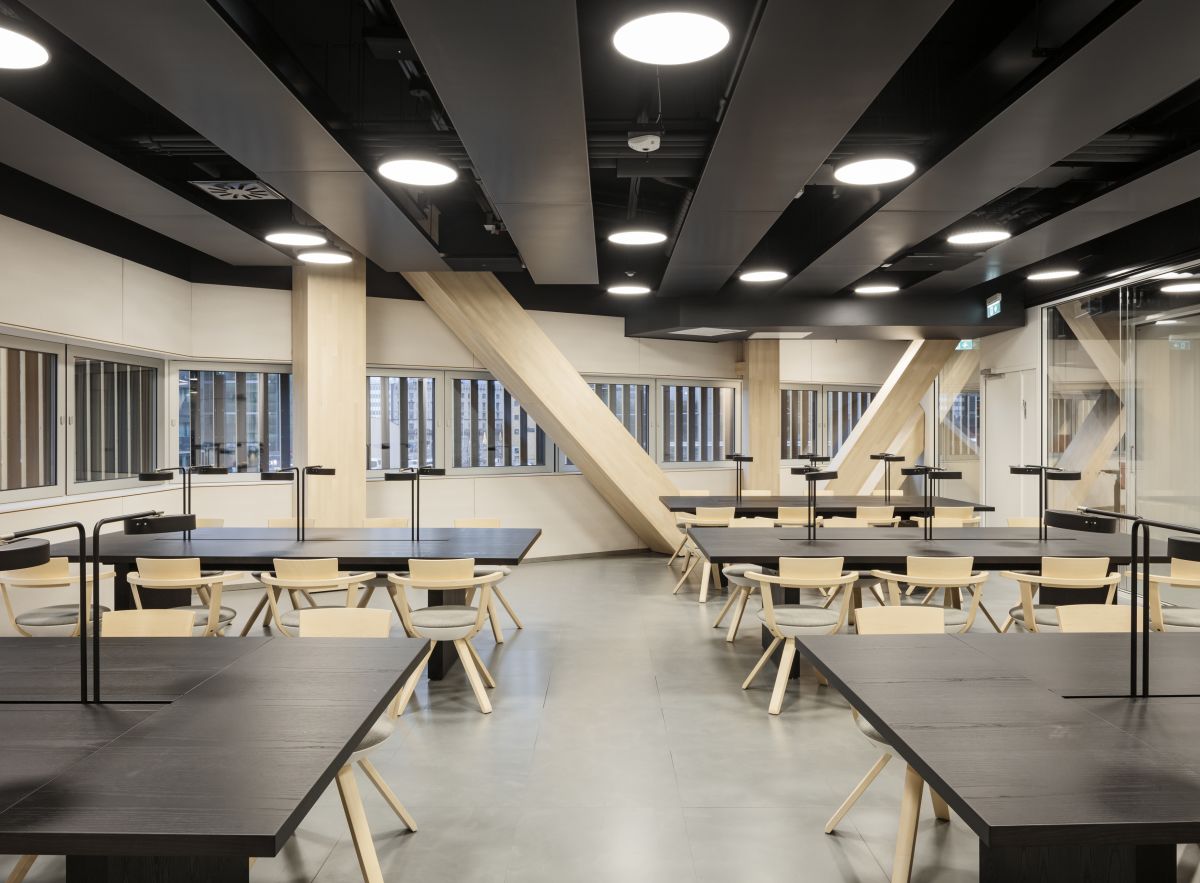 Legs:

Solid birch

Seat shell:

Polypropylene

Seat surface:

3D-knit upholstery and PU foam padding, Leather upholstery and PU foam padding

Armrest:

Form-pressed solid birch lamella
Swivel seat base
This product is available in several colors, with upholstery options in fabric and leather.