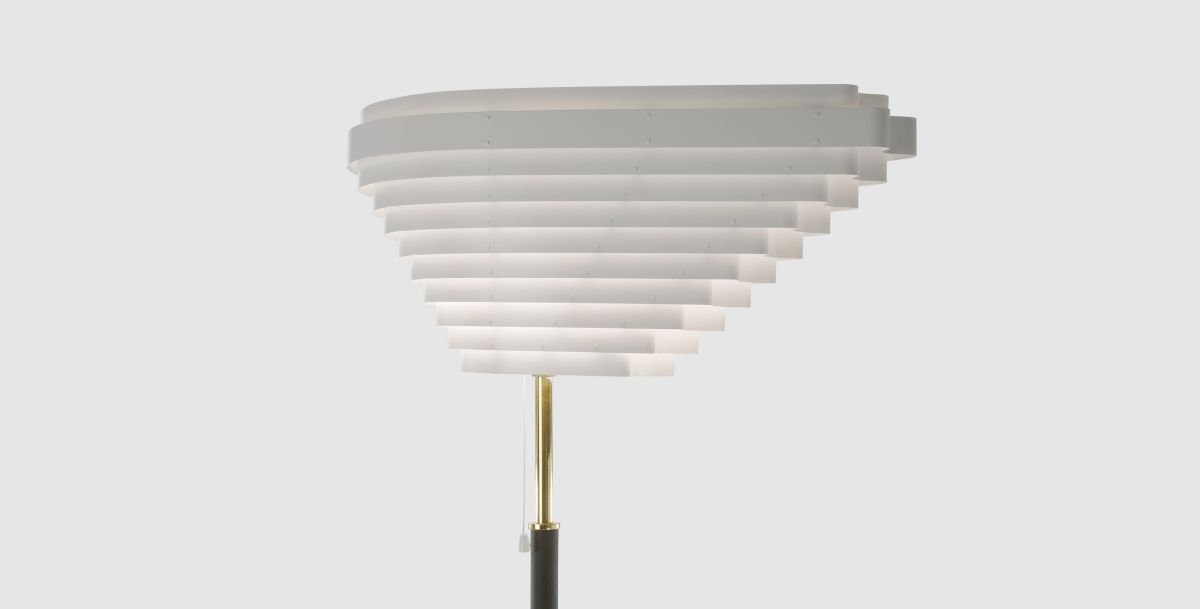 Floor and Table Lights
Floor lights can be positioned to provide optimal illumination. Levels of brightness and the interplay of direct and indirect light can be adjusted with the position and angle of the floor light. Sculptural in presence, beautiful as objects, Artek floor lights cast a light as characteristically diffuse as one would expect from the designs of Alvar Aalto.
The table light provides 360 degrees of illumination. Offering versatile, intimate lighting, the table light can be easily positioned wherever required, on bedside tables, in alcoves, or on dining tables. A beautiful addition to any space, the table light draws the eye while providing accent lighting or a second layer of light to an interior.