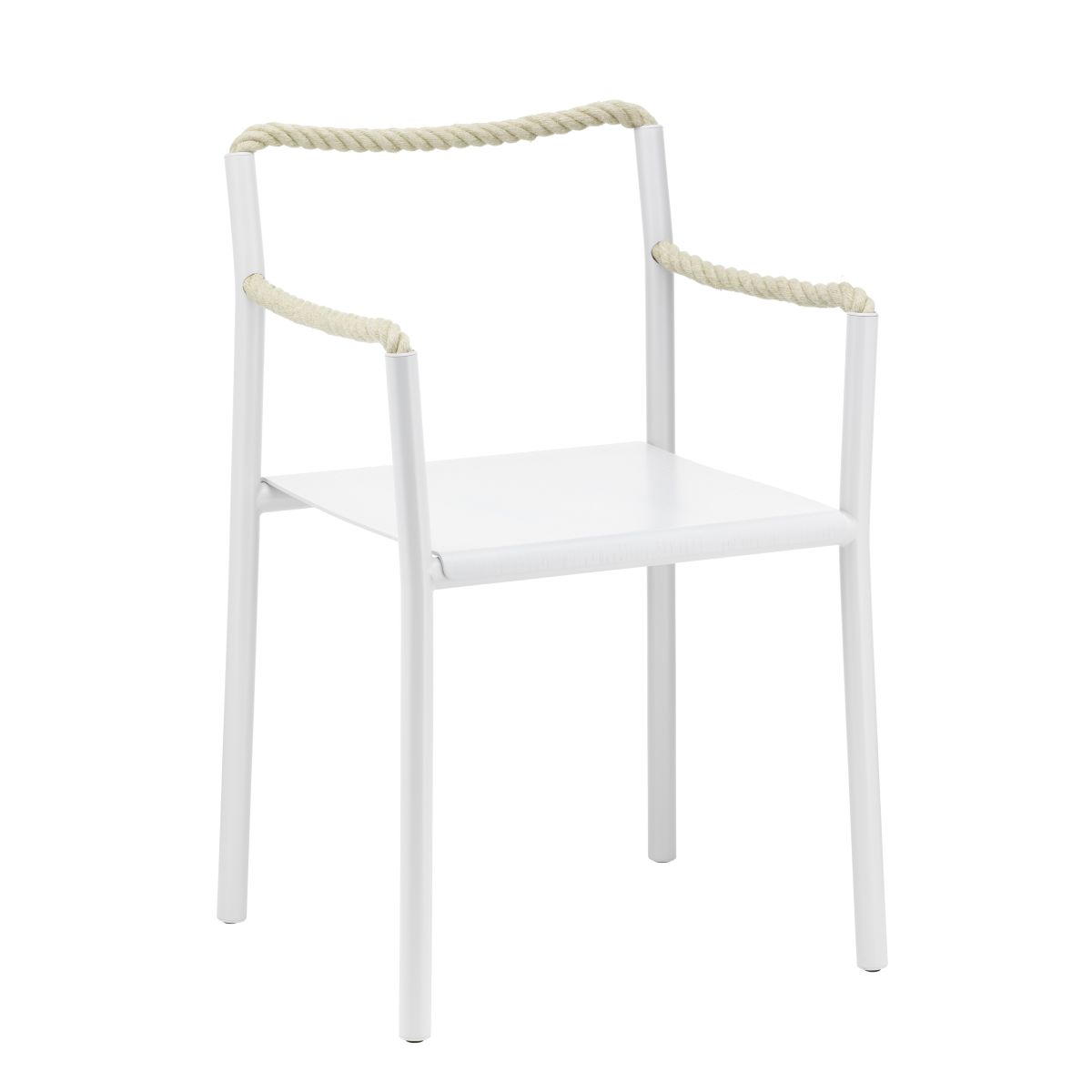 Rope Chair
More like a silhouette than a solid block, the Rope Chair is a line drawing translated into three dimensions, a simple artistic gesture rendered in space. Designed by Ronan & Erwan Bouroullec, the chair is a synthesis of contrasts: sophisticated engineering and creative expression, solid structure and flexible elements, stiff tubes and pliable rope. Made for marine use, the rope is at the heart of the chair's unexpected comfort; a weight-bearing part of the construction, it allows the chair to adapt to those who use it. Where other chairs dictate a specific way of sitting, the Rope Chair invites creativity in posture, encouraging dynamic movement and changes in position. When the sitter rises, the chair's frame bears the traces of the body it last supported, the imprint of a user who co-defines its shape.
Frame:

Steel tube

Seat:

Form-pressed beech plywood

Seat surface:

Ash veneer

Rope:

Flax or Polyester
Rope Chair is available in two versions.