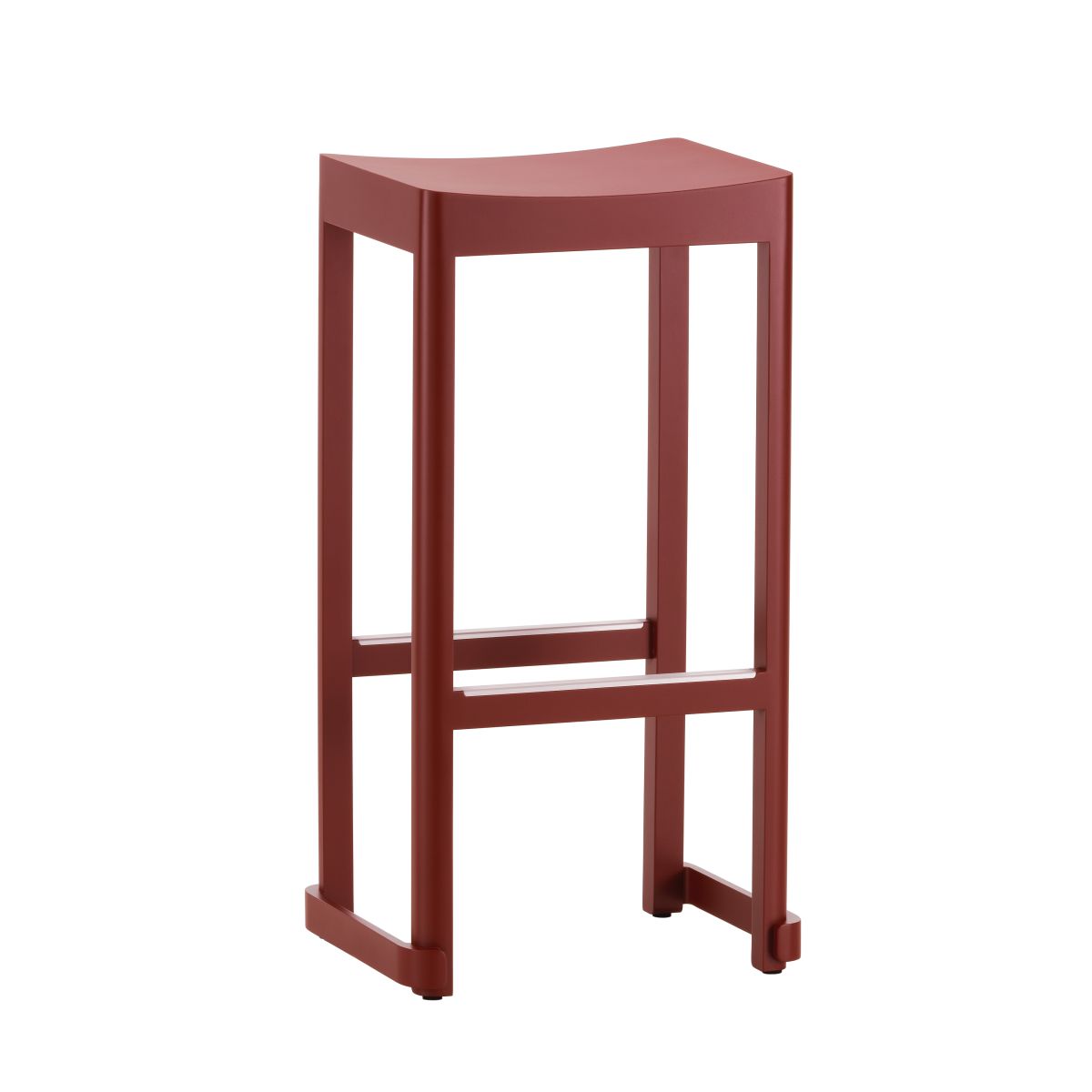 Atelier Bar Stool
A simple seat made of solid wood, the Atelier Bar Stool is a study in precision craftsmanship. Lightweight and compact, the stool weighs about four kilograms. Its small footprint and slender proportions make it easy to move around, while its symmetrical design allows for flexible sitting at any orientation. Atelier Bar Stool consists of geometric lines gently punctuated by the curves of a seat and connecting bars that hug its wood legs. With foot rests reinforced by solid aluminium inlays, it is as sturdy as it is versatile, built to last. Manufactured in Italy from local species of wood, it is available in two seat heights, suitable for counter or bar.
Frame

Solid beech, Solid ash, Solid oak

Seat surface

Beech veneer, Ash veneer, Oak veneer

Foot rest inlay

Aluminum

Seat

Beech plywood
Atelier Chair is available in two heights and in several woods and colours.