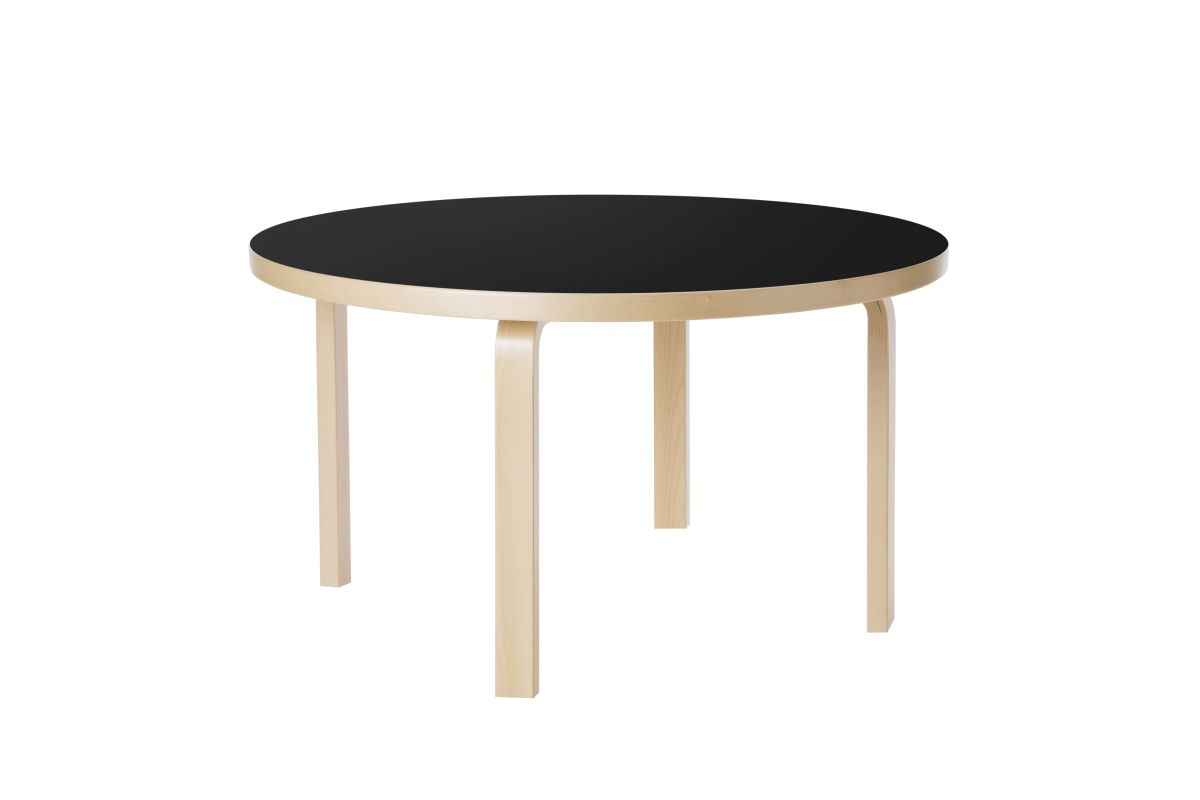 Aalto Children's Table round
Versatile, adaptable, and extremely robust, the Aalto Children's Table moves naturally between public and private spheres, as well suited for a library as for a family home. With L-legs made of Finnish birch and a top available in birch, linoleum, or laminate, the table ages gracefully over time and lasts across generations. Its legs can be exchanged as needed, so that the table grows with the children who use it; and its rounded edges ensure extra safety. All-natural linoleum offers the ideal surface for drawing and crafts, while hardy and easy-to-clean laminate provides a slightly more kid-proof option. Whether used for board games, homework, or building a fort, the table retains its character while offering endless possibilities.
Legs and top edge-band:

Solid birch

Top core:

Chipboard, Honeycomb

Top surface versions:

Birch veneer, High-pressure laminate, Linoleum
Stackable on request

Tables with birch veneer top: Made in Finland and Germany
Tables with HPL top: Made in Finland
Tables with linoleum top: Made in Finland

This product is available in a range of materials and colours.