How we make things
A case for sustainability and handcraftsmanship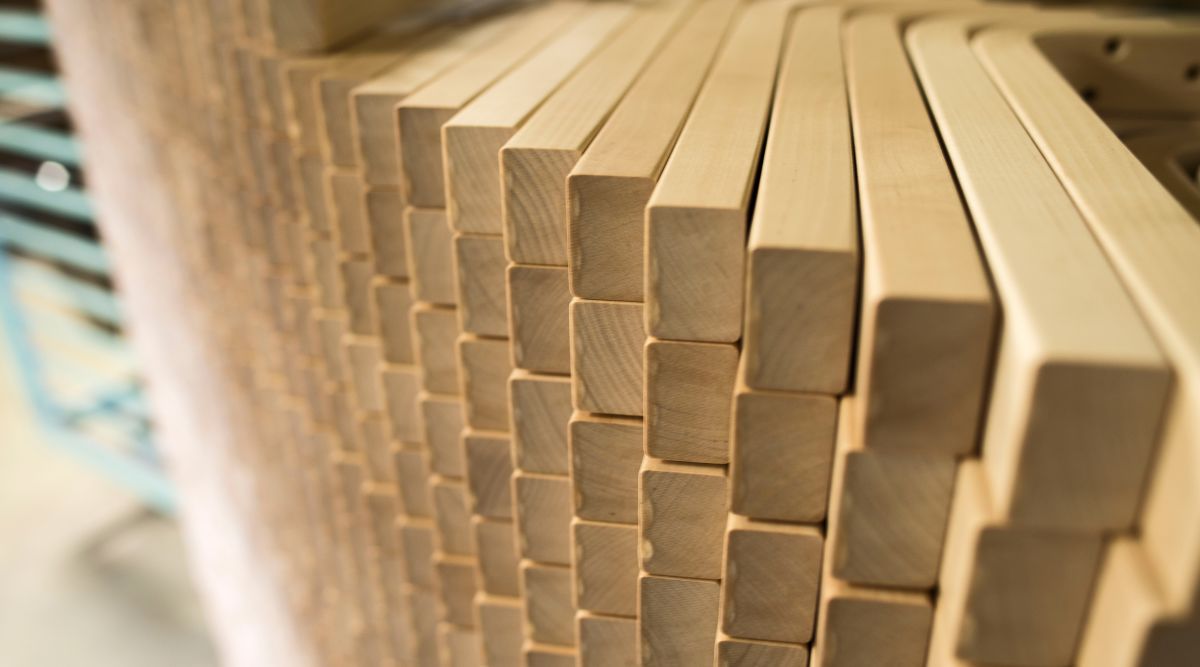 Artek furniture is manufactured in keeping with the original vision of Alvar Aalto to combine modern production methods with skilful handcraftsmanship and carefully selected materials. Regional sourcing and safety are always priorities for both Artek and its partners, ensuring ethical manufacture and long-lasting quality.
Most Artek products are made in Finland from local wood. Some are crafted from pine, one of the more than 20 tree species indigenous to the country's forests. The vast majority, however, are made from birch. Grown, harvested, and processed locally, the Finnish birch used by Artek takes a carefully crafted journey from forest to furniture. Just as each tree in the forest has its own special markings, each piece of Artek furniture is different from the next. This quality of imperfection gives every item its own unique character, as individual as the tree from which it was made.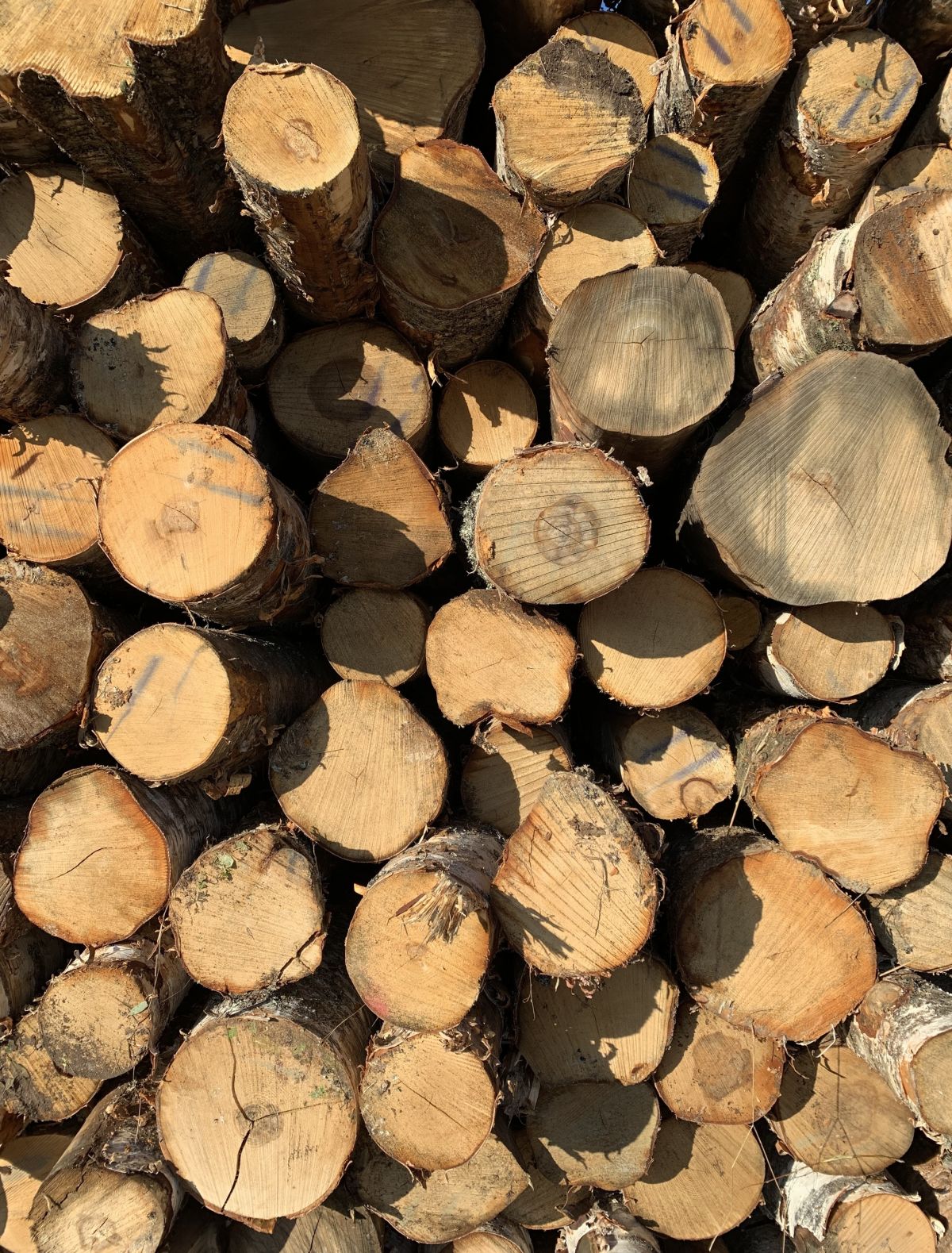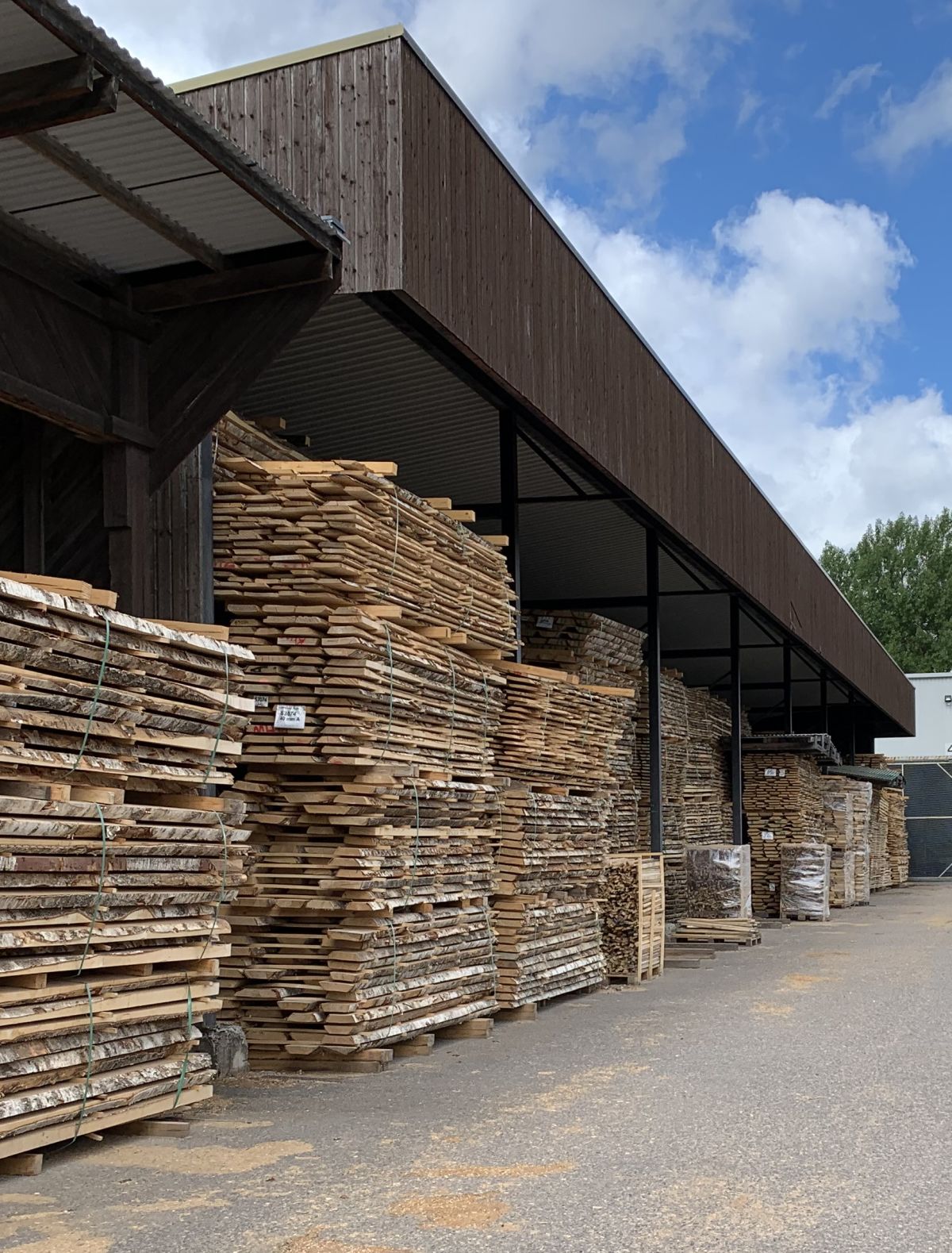 Alvar Aalto was committed to making radically modern furniture out of wood. To that end, he and cabinetmaker Otto Korhonen conducted a number of experiments in the late 1920s to develop specialised wood bending techniques. These have been refined over decades and are still used at the a-factory today.
Laminated wood from birch lamella
In one of his many experiments, Aalto glued together layers of lamella – long strips of birch wood several millimetres thick – then bent them into a desired form. This technique, which requires unique know-how, yields laminated wood that can be shaped into organic curves and bends as stable as those made of tubular steel, but with a much warmer look and feel. In the moulding process, laminated birch lamella can be used to create both closed loops and open forms. Aalto used the former for such designs as the Paimio Chair, Tea Trolley, and wall shelves, while the latter constitute the basis for various cantilever chairs, including the Tank Chair.
The L-leg, little sister of the architectural column
In the early 1930s, Aalto developed a patented process for the bending of solid wood into a 90° angle. To create the so-called L-leg, multiple parallel cuts are sawed into the end of a piece of birch wood, with the slits extending just past where the wood will be bent. Thin strips of birch veneer are then inserted into these slits and glued in place. This technique simplifies the bending process since wood lamella is more easily moulded than a thick piece of solid wood. It also increases the dimensional stability and stiffness of the finished component. While the L-leg was originally designed for Stool 60, it soon established itself as a versatile standard element in the Artek collection. Aalto referred to it as "the little sister of the architectural column." L-legs in various sizes and angles are used in the construction of numerous stools, chairs, benches, and tables in the Artek collection, from Chair 69 to Bench 153 to the Aalto Table.
All bentwood Artek furniture is made at the a-factory in Turku, Finland, where Aalto designs have been manufactured since the 1920s. Spread over 7,000 square metres, the a-factory is a semi-industrial operation where mechanical processes meet master handcraftsmanship. In Turku, carpenters handle each and every piece of furniture, using specialised techniques for bending solid birch, lamella, plywood, and veneer. All Artek designs comply with European safety standards. The a-factory holds certifications for both quality management (ISO 9001) and environmental management (ISO 14001), with all wood-based materials FSC and/or PEFC certified.
For the minority of items produced in Finland but not at the a-factory, Artek works with experienced local suppliers expected to meet similar standards. Thus, for example, Domus Chair, Chair 611 and the Pirkka Collection are manufactured at factories that focus on classic carpentry rather than wood bending. In addition, all Artek floor lights are crafted in Finland by a long-time partner, the same family-owned workshop that manufactures the wall and ceiling lights using hand-riveted steel lamella shades.
All bentwood Artek furniture is made at the a-factory in Turku
Artek aims to produce in or close to Finland whenever possible, but the company's main priority is working with partners that deliver a high standard of quality, share a commitment to responsible manufacturing, and make it possible to offer products at accessible prices. Carefully selected for their rigorous standards and supporting certifications, suppliers are experts in their field.

Many have long-standing relationships with Artek: they receive regular visits from the team, are familiar with the product development process, and share a commitment to the ongoing improvement of existing products. When choosing production partners for selected components, Artek prioritises those located on standing logistic routes in order to keep the company's carbon footprint low.
Thus a small selection of Artek products and components are made in Germany, where a workshop in the Black Forest crafts veneered wooden table tops and a weaving mill provides beautiful woven textiles. A single long-standing partner in China manufactures Artek's metal pendant lights in a semi-industrial process that combines automation with craftsmanship. For a handful of solid wood elements, Artek turns to carpenters in Northern Italy; for printed cotton, to partners in the Baltics. Long-term partners in Poland produce a small number of metal furniture components, and a specialist in Denmark is the go-to for linoleum table tops. Ceramics are crafted by experts in Portugal, where natural clay deposits have birthed a storied lineage of skilled ceramicists dating back to the 13th century. The guiding principle in these important relationships is to go where the expertise is and to partner with those who share the Artek vision.
For over 85 years, Artek has been manufacturing products responsibly, creating timeless designs made from natural and renewable materials. The company aspires to be as transparent as possible about where its raw materials are sourced, how its products are made, and what ethical and environmental impacts the process entails. This enables customers to make informed choices and serves Artek's long-term commitment to highest quality design.
The Artek philosophy is to design for longevity – physical, functional, and aesthetic. Each Finnish birch tree harvested to build Artek furniture is 50 to 80 years old; and if a tree takes a lifetime to grow, the furniture made from it should last at least as long. A variety of measures are used to make sure that this is true.