How we make things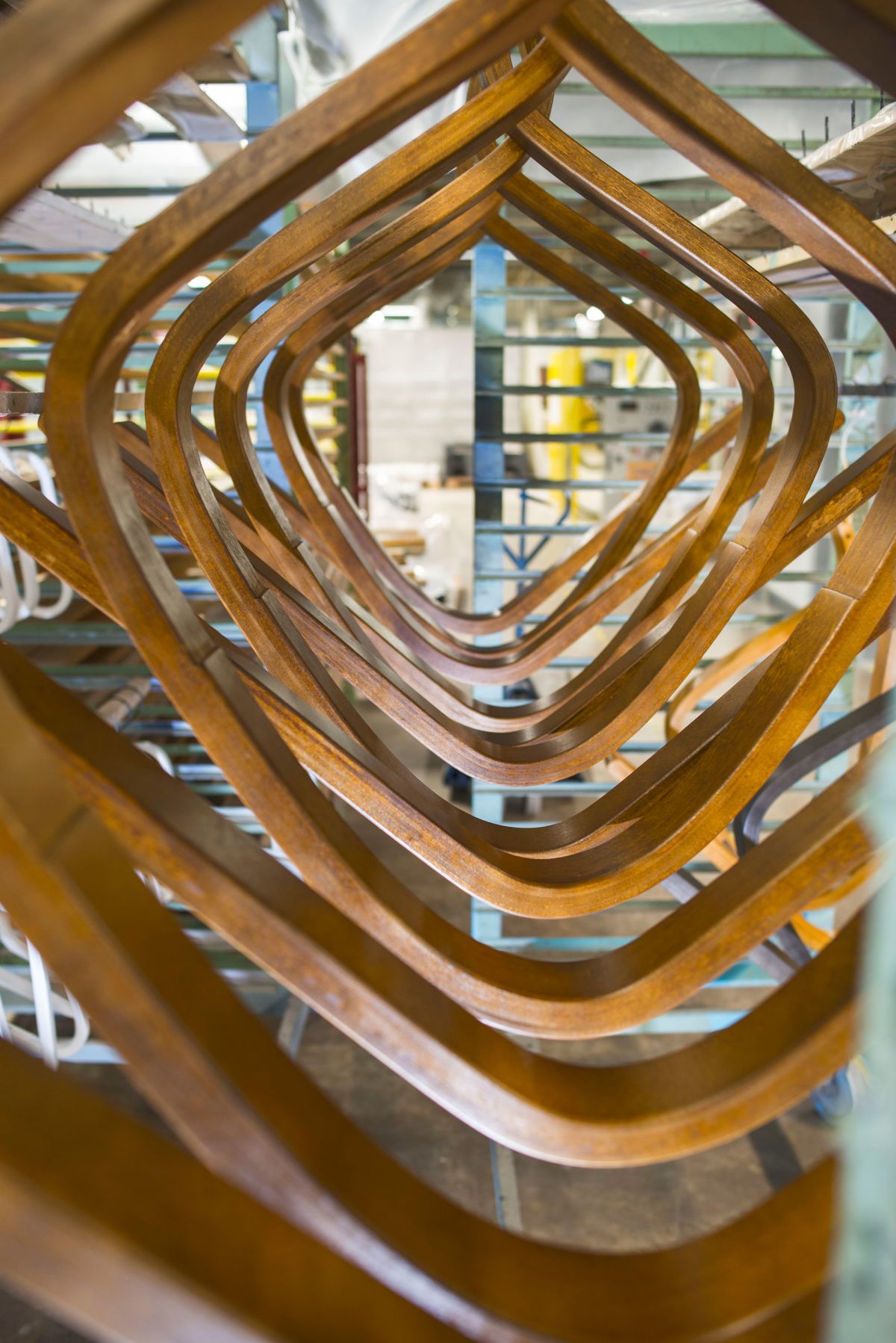 Artek products are manufactured in series. The nature of its products, however, and the materials it uses stand opposed to purely mechanical and fully automated processing.
Combining modern production methods with expert handcraftsmanship, Artek furniture is manufactured in keeping with the original vision of Alvar Aalto.
Regional sourcing, sustainability, and safety are pursued without compromise, both by Artek and its partners, ensuring ethical manufacture and design of the highest quality.
The majority of Artek products are made at the a-factory in Turku, Finland, the city where Aalto furniture has been manufactured since the 1920s.
Spread over 7,000 square metres, the a-factory is a semi-industrial operation. Specialised in bending solid birch, lamella, plywood, and veneer, as well as traditional carpentry and lacquer finishing, carpenters at the a-factory handle each and every piece of furniture by hand.
More than 20 tree species are indigenous to Finland, but the country's forests are particularly rich in pine and birch, the main material used for Artek products. To compete for sunlight in mixed forests, Finnish birch grows tall very quickly, with a single trunk and crown, and very few branches.
It spends the rest of its life maturing, producing wood that is close-grained, strong, and of consistently high quality.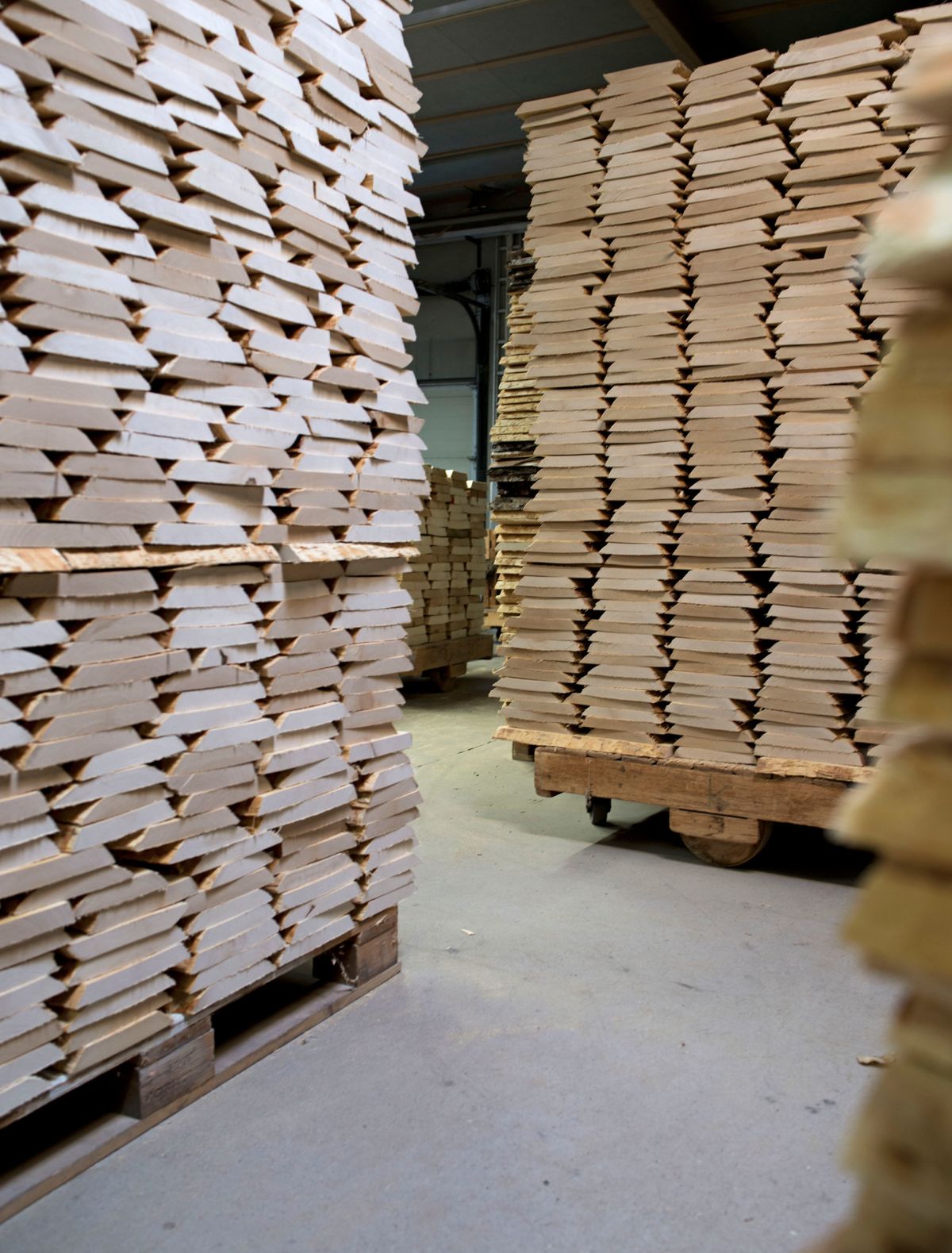 The trunks are sorted to produce planks with minimal wastage.
Each piece of wood is evaluated and then given the purpose to which it is best suited; birch without knotholes or marks becomes exposed stool legs and scarred birch is used to craft lacquered elements, while the wood waste fuels the site's heating system.
Inspected for quality, grain, and colour, the wood used to build Artek products remains a natural material. In the same way trees in the forest possess their own idiosyncrasies and unique markings, so each Artek piece of furniture is subtly different from its siblings. Rather than being seen as flaws, minor irregularities are considered natural and beautiful; they add uniqueness and character to the objects.
For the production of Alvar Aalto's furniture, various specialized woodworking techniques have been specifically developed and refined over decades.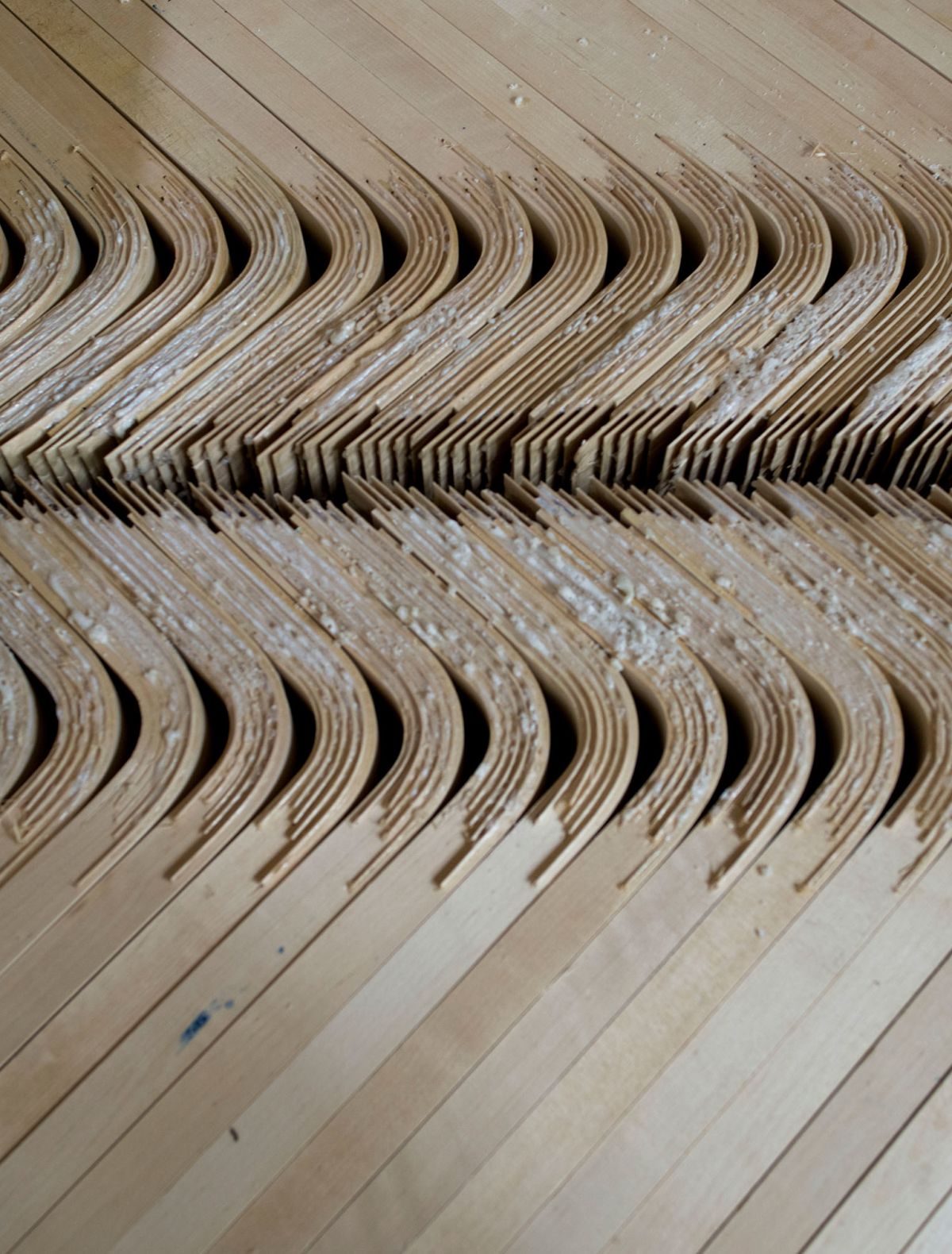 Each tree harvested to build Artek furniture is 50 to 80 years old – and if a tree takes a lifetime to grow, the furniture made from it should last at least as long. In Finland, classic Artek designs are inherited by one generation from another, and more recent additions to the collection aim to achieve the same lasting legacy.
Knowing how products are made, where raw materials are sourced, and the ethical and environmental impacts involved, is part and parcel of responsible consumerism. Artek aims to be completely transparent, and its products – built to endure, easy to adjust or adapt – are more relevant than ever.
Environmentally responsible, safety orientated, and made to last, Artek furniture, lighting, and accessories are continuously and thoroughly tested so that the Artek name guarantees not only design excellence, but highest quality.
Regardless of whether an item or component is produced at Artek's factory in Finland or by one the company's carefully selected partners, rigorous standards are met.
Artek designs comply with European safety standards. The a-factory in Finland, where the majority of Artek furniture is made, holds both ISO 9001 and 14001 certifications. All wood-based materials are FSC and/or PEFC certified.