Artek and BLESS at the Chicago Architecture Biennial
Artek has joined forces with conceptual label BLESS to create BLESS N°60 Lobby Conquerors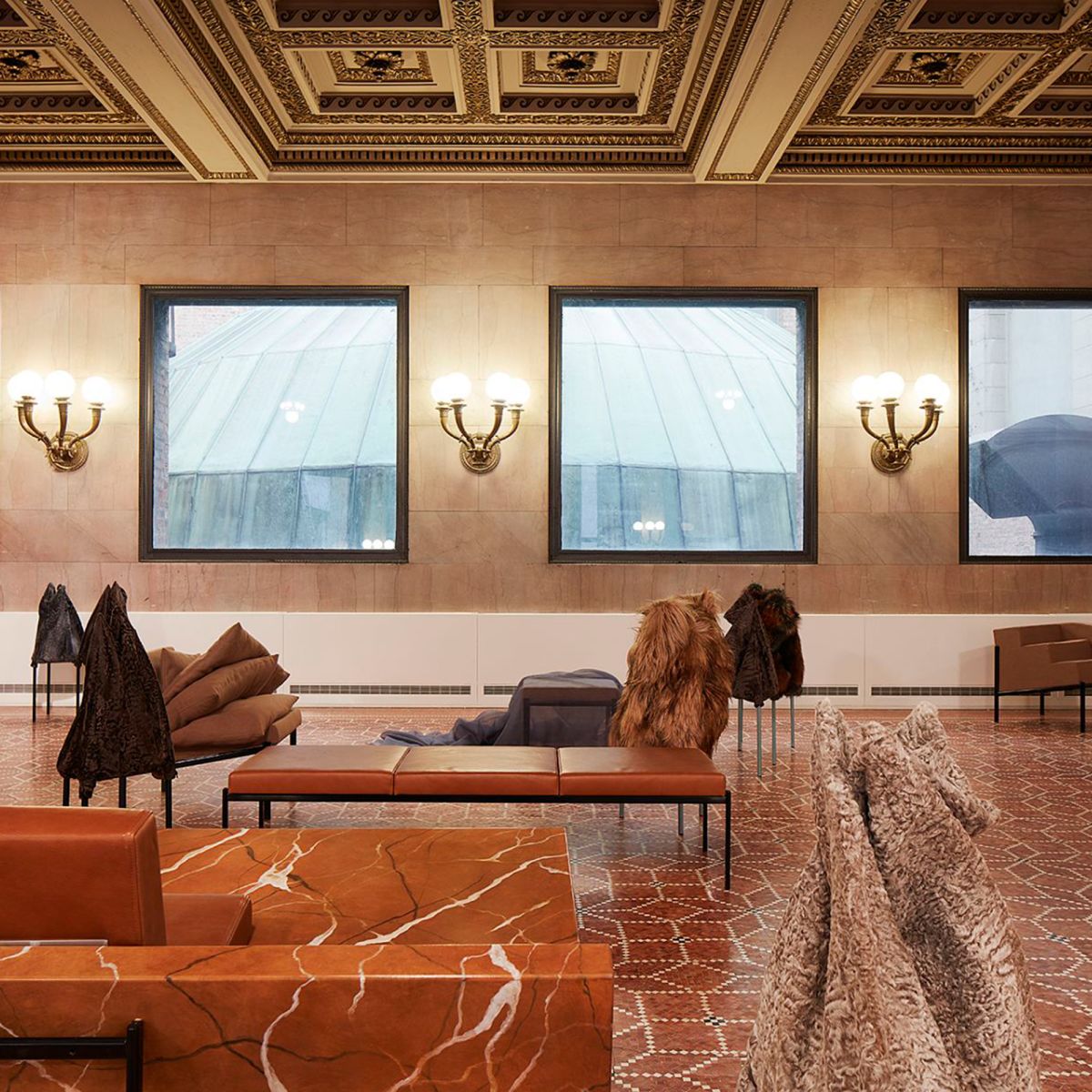 Finnish furniture company Artek and Berlin/Paris based BLESS have joined forces to create BLESS N°60 Lobby Conquerors, commissioned for the Chicago Architecture Biennial.
Artek is the official furniture partner of the Biennial, which takes place 16 September 2017 to 7 January 2018. This year's exhibition is entitled Make New History and has been curated by Artistic Directors Sharon Johnston and Mark Lee of Los Angeles based architecture firm Johnston Marklee.
Through garments and fragmented architectural add-ons, Artek's iconic Kiki Lounge Chairs, designed by Finnish Master Ilmari Tapiovaara in 1960, are transformed into small architurniture units. Meanwhile Tapiovaara's Lukki stools (1954) appear dressed-up in hairy costumes that seem to occupy the seating objects, challenging and inviting the visitors to take a seat.