CHANGING ROOMS – Artek at Helsinki Design Week
Highlighting the versatile Atelier Chair in three different environments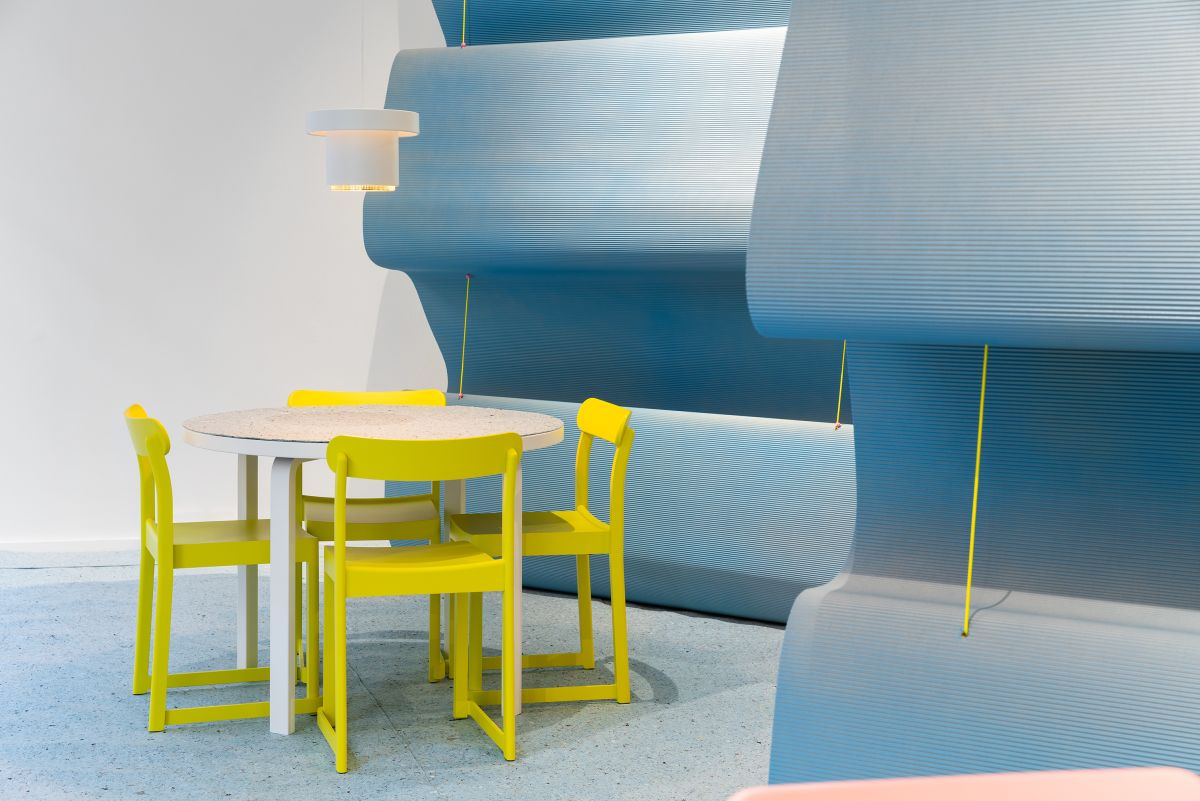 During Helsinki Design Week, 5-15 September 2019, Artek Helsinki shows the installation CHANGING ROOMS, highlighting the Atelier Chair designed by TAF Studio for Artek in different settings.

On Monday and Tuesday, the chair is seen in a restaurant environment. On Wednesday and Thursday, it lines up to provide seating for a concert hall. On Friday and Saturday, the store turns into a coworking space.
The installation is created by the Helsinki based design agency Juslin-Maunula, who has created an exhibition structure made of environmentally friendly domestic cardboard and 100% recycled felt.
Juslin-Maunula also specified the Atelier Chairs in special colours for the occasion, all of which are available to be purchased after the run of the exhibition.

In addition, Artek presents documentation of Teemu Lehmusruusu's environmental and new media work of art Maatuu uinuu henkii (Respiration Field) at Erottaja 2, Helsinki Design Week's DesignPartners19 exhibition.
Maatuu uinuu henkii (Respiration Field)
6–15 September 2019
Erottaja 2
00120 Helsinki
Fri–Sun at 11–19
Monday closed
Tue–Sun at 11–19