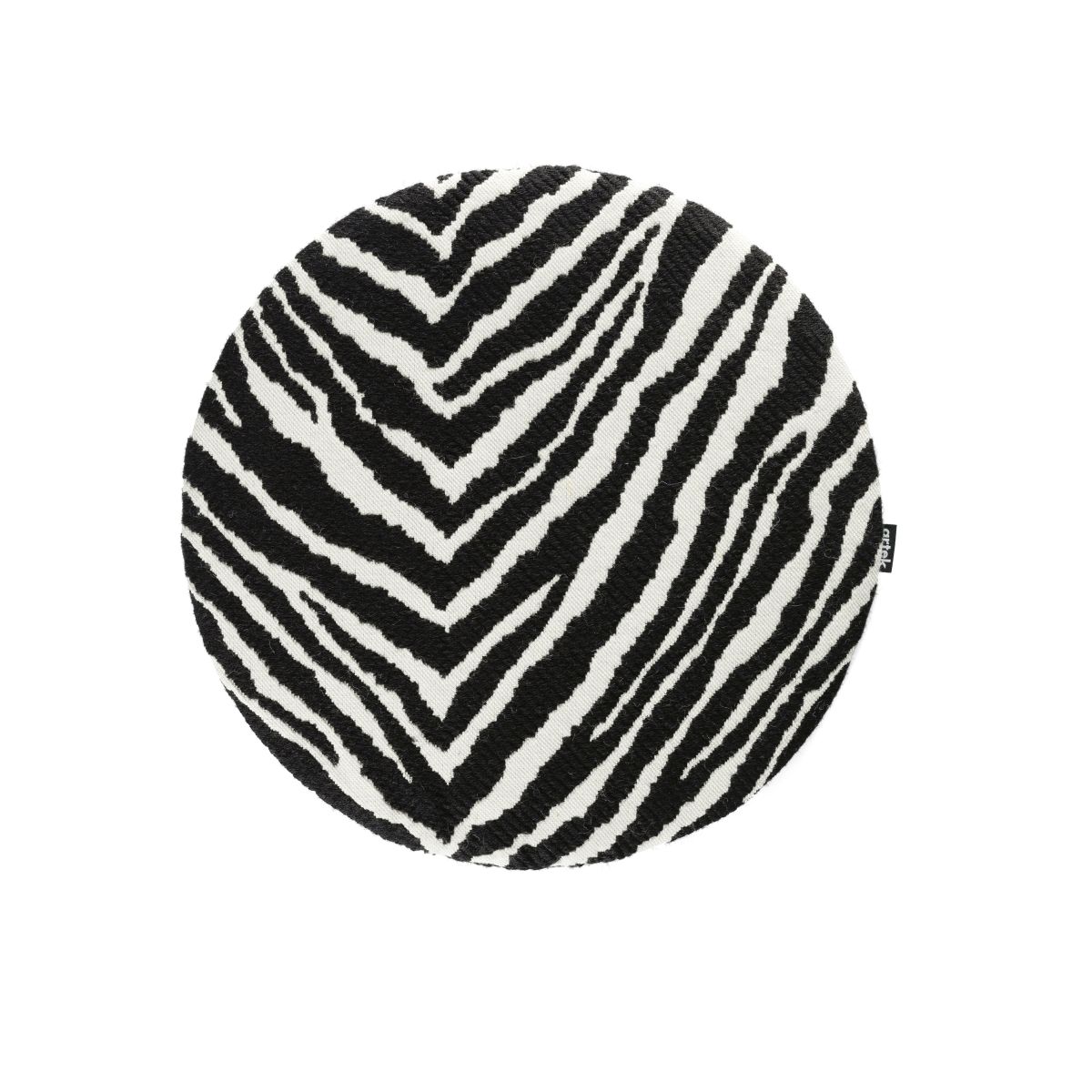 Zebra Seat Cushion
The classic Zebra fabric was originally discovered by Aino Aalto during her European travels. Incorporated in Artek interiors as early as the 1930s, Zebra is perhaps most closely identified with the iconic Armchair 400. The Zebra Seat Cushion is both striking and practical, proving a comfortable addition to a seat. Since part of the Artek range is made from standardised components, the seat cushion is compatible with a number of stools and chairs, including the iconic Stool 60.
Fabric:

Woven wool (58% wool, 36% cotton, 6% polyester)
Material 58% virgin wool, 36% cotton, 6% polyester

Weight 770 g/m²
Width 140 cm
Abrasion resistance 25000 Martindale
Fastness to light Type 6
Pilling Grade 4
Fastness to rubbing Grade 4 dry 4,5 wet
Made in Estonia
A single version of this product is available.