"Kesäjuhla Artekissa" - an exhibition at Artek Helsinki
Curated by designer Samu-Jussi Koski Artek's summer exhibition opens at the Helsinki flagship store.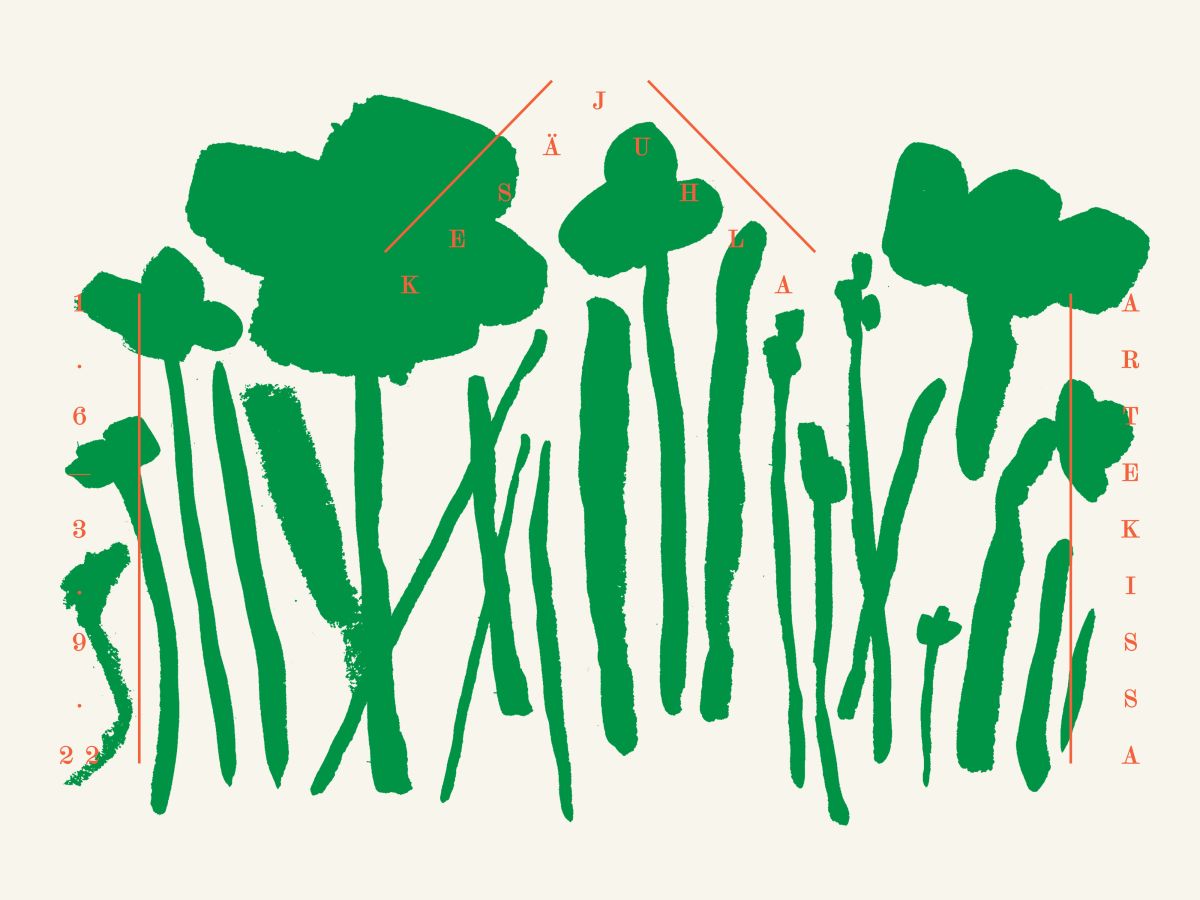 The best moments of summer are encapsulated in memories that tell the story of a lifetime. They are unplanned encounters, transitions and interstices; moments that capture the essence of summer's beauty and transience. The scent of the sun on the skin, conversations intertwining with others, and the hum of insects inviting someone to dance. Soon the humidity will creep into the meadow, but there is still time.

"Kesäjuhla Artekissa", which means summer party in Finnish, at Artek Helsinki is curated by designer Samu-Jussi Koski, who invited friends to join him in the creative process. The resulting collaboration celebrates friendship, encounters and the flourishing of nature and creativity. Together with illustrator and graphic artist Lotta Nieminen and textile artist Erja Hirvi, Samu-Jussi's imagined world is drawn in graphic strokes and coloured like nature itself.
The all-summer party is taking place at the Artek's store on Keskuskatu in Helsinki, where light, colour and blossom will spread across both sales floors, reaching all the way to the outside. The collection of products curated for the exhibition is like the guests at the summer party: old friends in new outfits and a few brand new acquaintances, perhaps future friends. They make good companions for garden coffee parties, sunrise pier dances and even a time when summer is yesterday.

The "Kesäjuhla Artekissa" exhibition at Artek Helsinki can be visited and the products purchased until September 3. The corresponding online pop-up-shop can be found here. Please note, that the online shop is only available to customers based in Finland. If you live outside of Finland and would like to purchase something, please contact artekhelsinki@artek.fi.