Helsinki Contemporary x Artek Helsinki - Eeva-Riitta Eerola
Helsinki Contemporary brings Eeva-Riitta Eerola's art works to Artek Helsinki store during 2.–31.3.2021.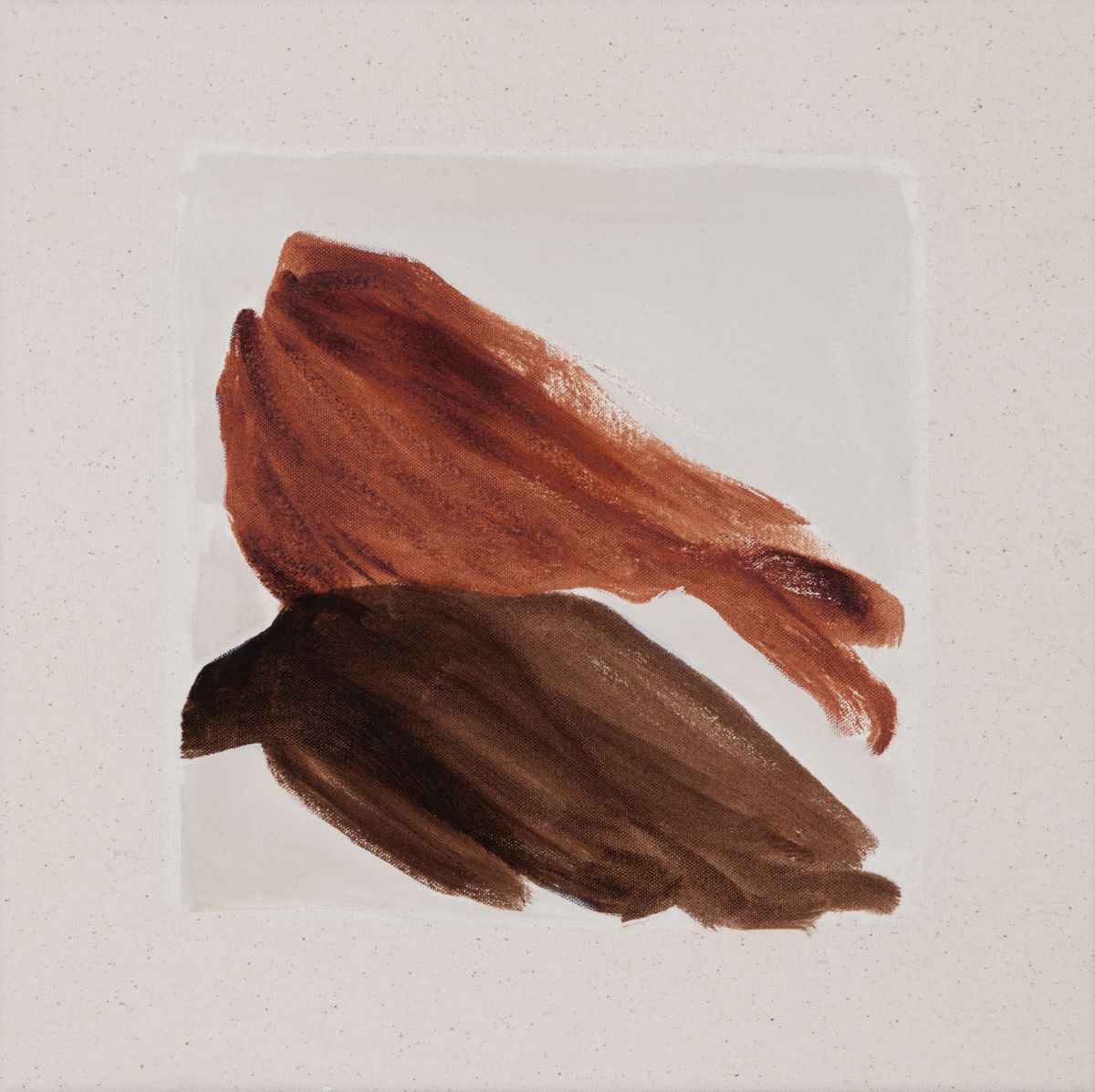 In her artistic work, Eeva-Riitta Eerola explores the concept of perception and how we understand and experience images. Eerola's expression has lately moved towards a more simplistic direction, the artist varies in her works a limited number of elements, such as shapes, colours and textures. Through her minimalistic expression Eerola conveys a large amount of information – the reduction of elements clarifies the message of the works, as well as the viewing experience.
The series of works spreading to the Artek Helsinki store in March 2021 continues the investigations of Eerola's previous solo exhibition at Helsinki Contemporary in 2019, this time the human figure has become even more referential. Dealing with the figure is both interesting and challenging for the artist: even the slightest hint of human presence loads the viewing experience with meanings and narration. In Eerola's paintings, however, the figure appears as a character-like element and refers to something other than narration.
In the paintings of her series Turning point, Eerola has even further limited the toolbox at her disposal. Only a few elements vary in the works, the bare canvas, that has interested the artist already for a long time, has gotten an even bigger role. The visibility of the raw fabric highlights the structure and process of the painting. By drawing out the non-existing, Eerola reveals the materiality of her medium. Painting not only exists in space, but also acts as a portal to someplace else, it has the potential to pierce a hole in the everyday reality. There is, at the same time, something age-old yet very strongly attached to the moment in Eerola's minimalistic paintings. The shifts in the rhythm of the works become central to the whole.
By challenging the viewer's perception and ways of structuring the seen and experienced – the familiar conceptual space, Eerola's works make visible the self's relationship with the world. The paintings gently lead their viewers to explore their own ways of being in the world and in relation to its structures. Through empathy and even warm humor, Eerola builds the viewing experience into a strongly identifiable one.
The collaboration with Helsinki Contemporary
The Helsinki Contemporary and Artek Helsinki collaboration continues the gallery's "Art in Space" concept, one that highlights the role and significance of modern art in versatile spaces as well as the interaction between art and space. Events, artwork and ensembles presented outside the gallery enable encounters and establish new connections.

You are warmly welcome to explore the art works at the Artek Helsinki store at Keskuskatu. To guarantee a safe visit both to our clients and our personnel we ask you to wear a face mask. In addition there's hand sanitizer available. You may also contact us to book a private visiting time outside our opening hours.

All the art works shown at the Artek Helsinki store can also be explored virtually by using the ARTAP by Helsinki Contemporary mobile app.

For more information about the art works, please turn to Artek Helsinki store or Helsinki Contemporary.


Helsinki Contemporary x Artek Helsinki - Eeva-Riitta Eerola
2.–31.3.2021
Artek Helsinki
Keskuskatu 1 B, 00100 Helsinki
Mon - Sat at 10.00–18.00


Artek Helsinki
Keskuskatu 1 B
00100 Helsinki, Finland
tel. +358 10 617 3480
artekhelsinki@artek.fi
Mon-Sat 10:00 – 18:00