Artek during Helsinki Design Week
Helsinki Design Week 1–11 September 2022.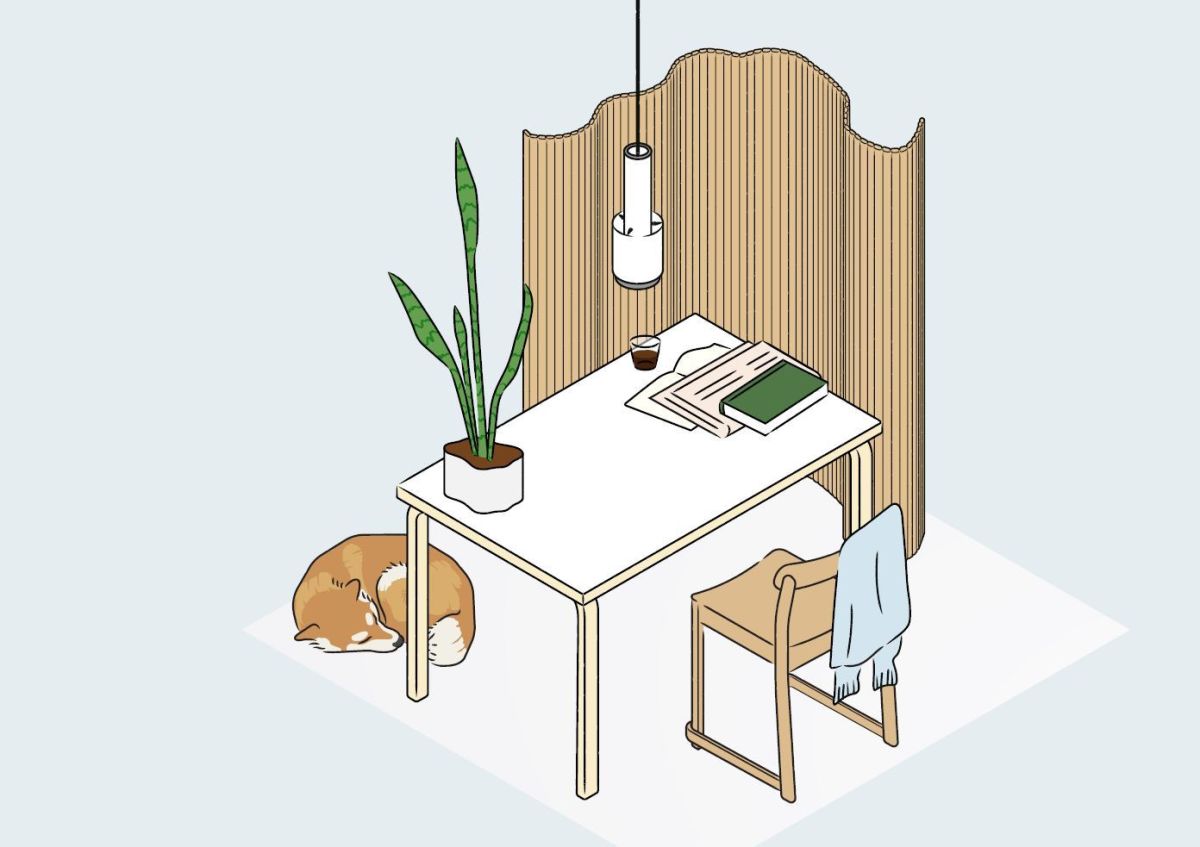 During the Helsinki Design Week festival, the Artek Helsinki store will house the Compact Home Office exhibition to provide inspiration on how to design work stations, particularly at home. The exhibition will be complemented by a digital design tool to be published on the Artek website. In addition, Artek will be present at the Helsinki Design Week main venue, Kanavaranta 1, in the Artek Winebar set up on the top floor.
Work is good for us. It joins us in a community to regularly learn new things and get things done. Work forms have changed radically in recent years, and more and more work is divided between home, the office or somewhere in between.

We need space to work at homes, offices and public spaces. During Helsinki Design Week, the Artek Helsinki store will house the Compact Home Office exhibition which will feature six work stations with varying moods.

At the same time, Artek is to publish a digital Compact Home Office tool on its website to help design a work stations at home to fulfil any specific needs in the space available. Each work station design will be based on a series of simple questions and include a list of respective Artek items. Our collection encompasses various compact, multifunctional, easy-to-move, attractive items that organically meet the challenges of urban living.

In the Compact Home Office exhibition work stations at the Artek Helsinki store, we'll also feature furniture by the other brands represented by Artek.

Welcome to the Compact Home Office exhibition at the Artek Helsinki store!

Compact Home Office
5–10 September 2022
Artek Helsinki
Keskuskatu 1 B
Helsinki Design Week's main venue this year is located at Kanavaranta 1. The iconic building in this address, known as "The Sugar Cube," was designed by Alvar Aalto and completed in 1962, and Helsinki Design Week will now open its doors to the public for the first time.

Restaurant Kuurna has been invited to cater the festival visitors on the top floor of the building. Managed by Laura Styyra and Tom Hansen, by its side Kuurna will feature the Artek Winebar, which will also function as a venue for the Weekly Talks series and some design and architecture discussions. Artek is honoured to have furnished the Winebar; it makes an architectural space to which designer Lauri Johansson hand-picked perfectly worn tables and chairs from the Artek 2nd Cycle collections.

Artek Winebar
2–10 September 2022
Kanavaranta 1, 6th floor

Artek Helsinki
Keskuskatu 1 B
00100 Helsinki, Finland
tel. +358 10 617 3480
artekhelsinki@artek.fi
Mon-Sat 10:00 – 18:00