2nd Cycle Café at PLY
Enjoying Northern German cuisine in a Finnish setting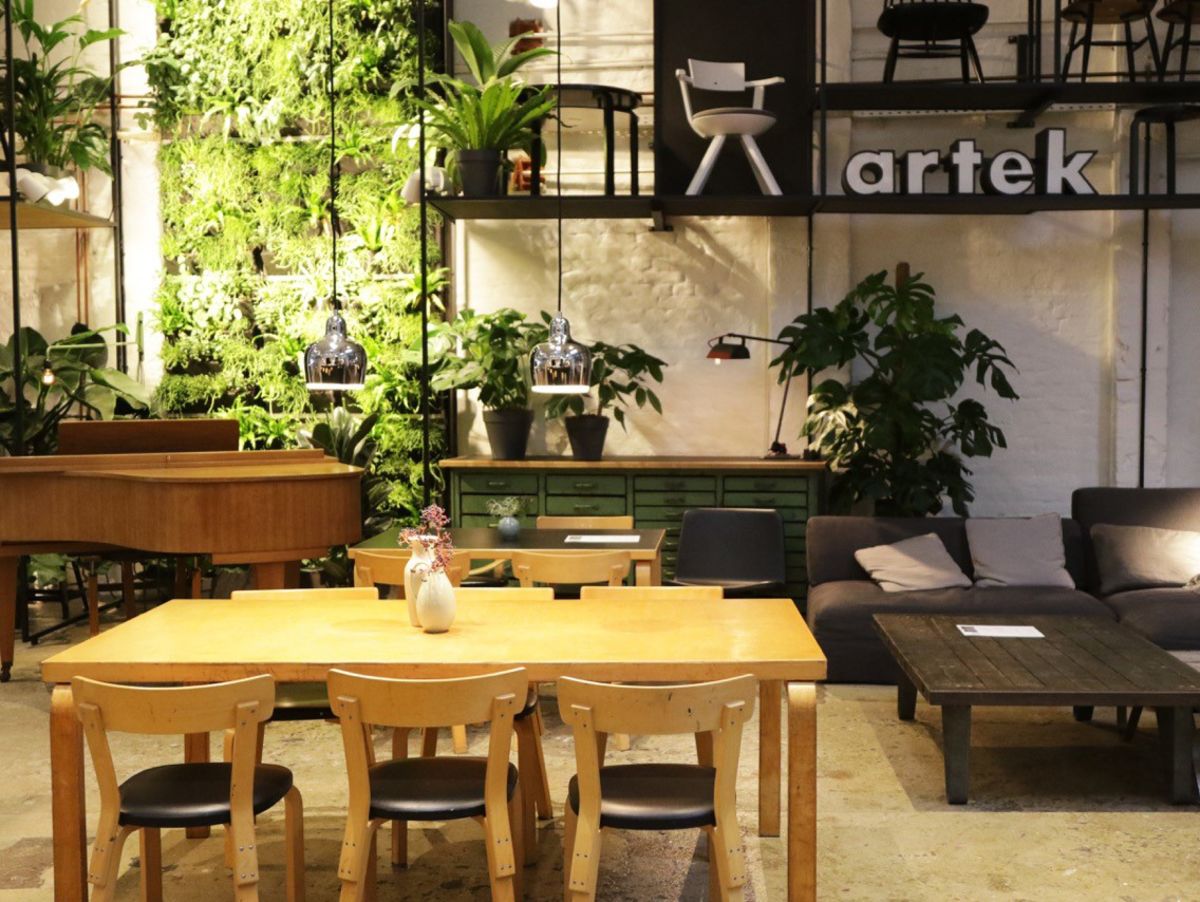 From 24th of November to 3rd of December 2017 the PLYground in Hamburg has hosted its fourth edition of the 2nd Cycle Café. Since its first appearance at the London Design Week in 2012, the 2nd Cycle Café has toured Europe to unite gourmet pleasures and design. It has popped up at Design Miami/ Basel, the PLY Showroom in Zurich, at selected fairs, events and fashion weeks.
The 2nd Cycle Café in Hamburg complements the long-lasting "Artek in Residence" partnership between PLY and Artek, bringing together Finnish design and traditional Northern German cuisine. The local restaurant Klappe Hamburg has served lunch with regional dishes and the famous cake shop Herr Max treated guests with delicious sweets.
After the meal, guests were warmly invited to further explore Aaltos work as an architect and designer in the accompanying exhibition.
All photos by PLY.