Artek, Minna and the Forest
Minna Jones is an interior designer and stylist who has long thought of herself as all city-dweller. But latterly, the forest has become her pathway to peace.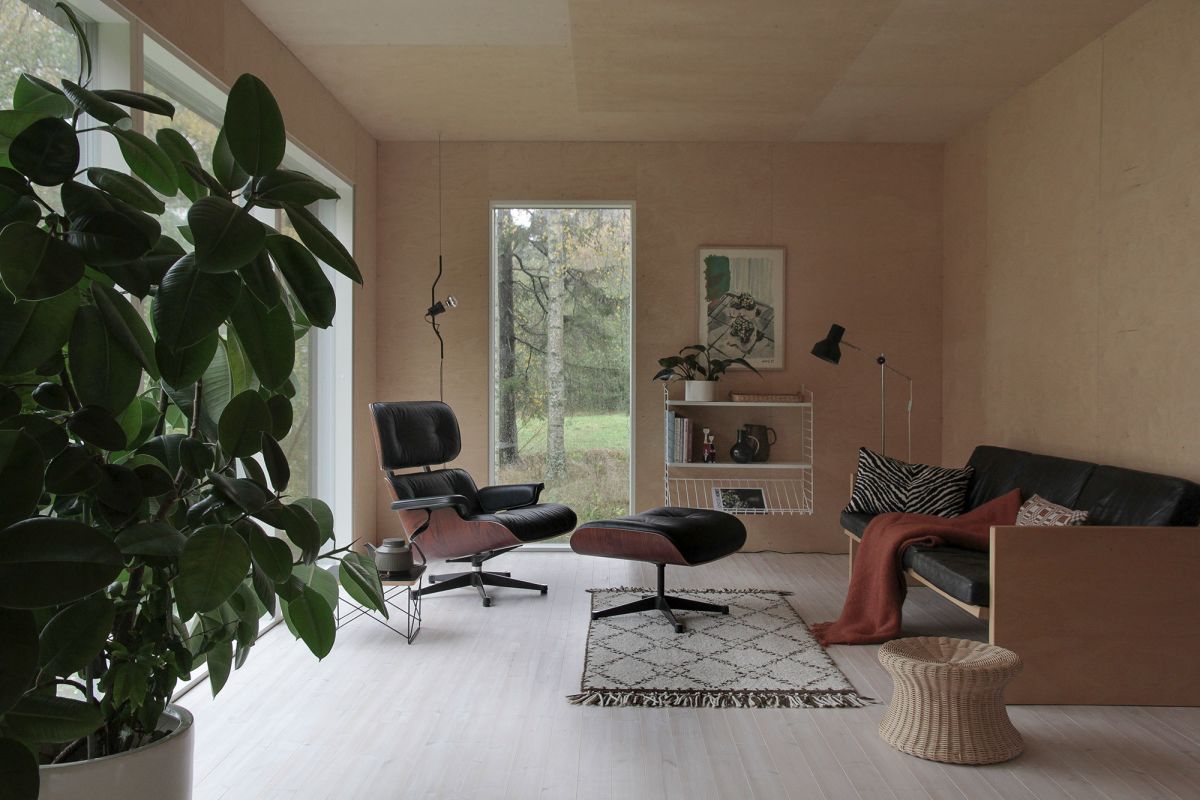 In my youth, I identified very strongly as a city person. I was utterly convinced that I could not live without cafés, shops and cobblestone streets. I was wrong. One beautiful summer's day, I found myself the owner of a summer cottage and little by little my city identity crumbled. For a while, I even dreamed of moving to the countryside. I didn't do it, but I may yet do so – perhaps for part of the year. But I am glad we have this cottage and that it is in an area of exceptional natural beauty. Whenever my schedule allows, I go to my cottage.
This year, however, was the exception. I was seriously ill and in February I had an operation. The following week the coronavirus closed schools in Finland and soon after that the borders of the Uusimaa region were closed. Spring in my cottage became no more than a dream. At times, the road to recovery was tough. I needed something to get my head right, particularly when I was in hospital, so I pretended I was at the cottage, by the sea and surrounded by nature. I closed my eyes, focused on my breathing, and cleared my mind of criss-crossing thoughts. I imagined the sound of the wind, the reeds, the birds and all the other sounds. Then I moved on to the smells and my favourite landscape. I often stood there, in my mind, in my imaginary landscape, and that helped. I removed myself from a situation I found uncomfortable.
I've done that before, when there is a discordant element in my life, a cause of stress or uncertainty. I mentally transport myself to a place where my mind is at rest and I breathe deeply. That means I need nature, the woods, and my inner landscape in this city life of mine.
Recently, Artek Helsinki gave me a chance to spend a few days alone at the cottage. I was at work, but at the same time I also took a little Christmas break. Creating these images was a labour of love, surrounded by classical pieces. This year I'd love to spend Christmas at the cottage, put a few pine branches in a vase, light the candles, and sit by the big windows, watching the trees being buffeted by the wind. And just be.
Text and photos: Minna Jones
Artek Helsinki
Keskuskatu 1 B
00100 Helsinki, Finland
tel. +358 10 617 3480
artekhelsinki@artek.fi
Mon-Sat 10:00 – 18:00