Thoughts and Memories of the Forest
Kirsikka Simberg is a stylist who lives with her family in downtown Helsinki. She is known as one of the bloggers at Musla.fi and is a host of the Tuplakääk podcast. She spends her free time with her family at a cottage in Kimito.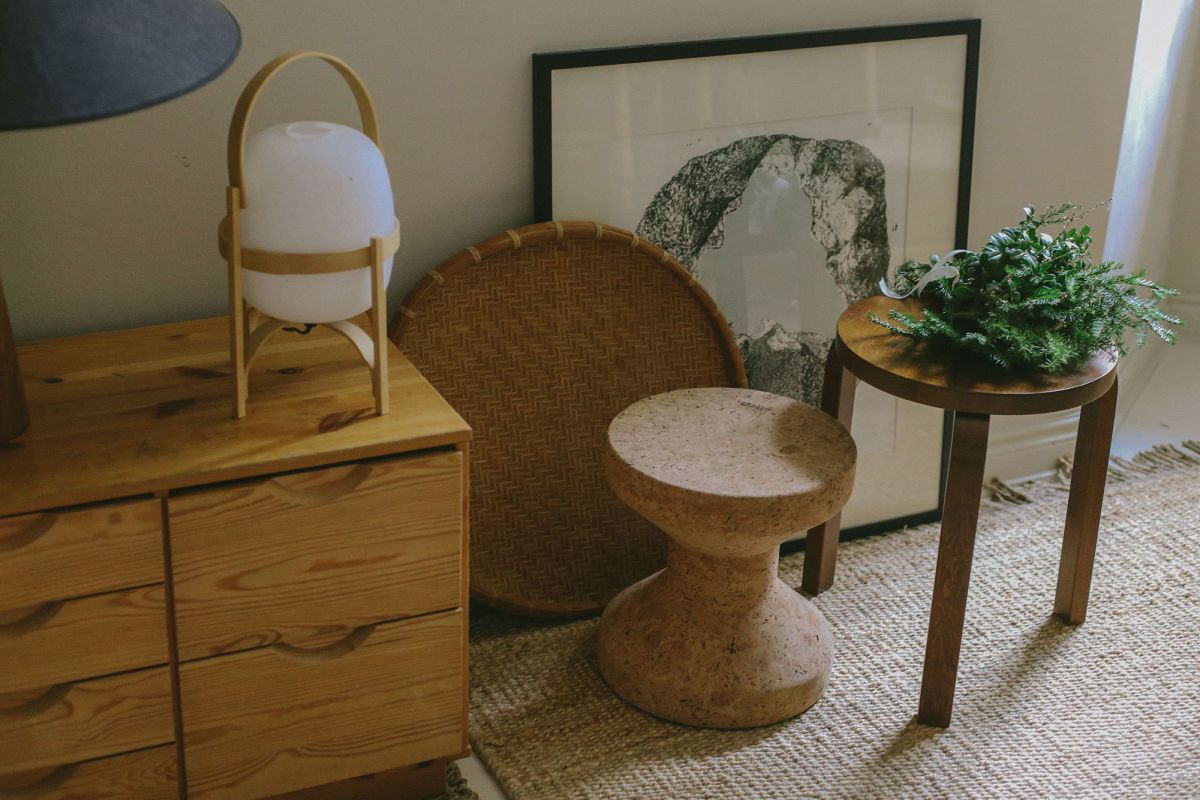 The forest is ever-present in our home, not only in the natural materials used but also in the wellington boots, the mushrooming baskets, and the berries in the freezer. Even when we are in the city, the forest is in some way always present.

We go to our summer cottage almost every weekend, often in the winter too, and even though the forest is nearby in Helsinki as well, I find it wonderful that we can see, smell and hear the woods through the doors and windows of the cottage.
My son, who has just become a year old, comes to the woods in a wheelbarrow cushioned with blankets, in the same manner my grandmother used to take me to the forest when I was little. When we went into the woods, my grandmother and I used to go to look at a flower called the moorland spotted orchid. It is one of the few members of the orchid family that grow wild in Finland. Its green leaves have darker spots, but the Finnish name, Maariankämmekkä could be translated as 'Our Lady's Hands', because the tubers of the plant resemble hands in prayer. I still recognise the flower and think of my grandmother whenever I see it.
At present, my son only recognises bilberry shrubs. We give him a branch or two so he can feed himself with berries in the wheelbarrow. For us, this is a ritual of great joy, as it shows that even a small child can be happy with the possibilities of the forest and what it can offer. There is much talk about the soothing and stress-relieving aspects of spending time in the forest, and rightfully so, but the forest also offers excitement, the joy of finding unexpected things, and the stimulation of one's imagination.
I am already looking forward to the time our family will spend together on the woodland paths. There will be the surprise finds of wild mushrooms, gathered in a cap because nobody took a basket along, and bilberry-reddened hands in a wheelbarrow. And spotted orchids also grow by our summer cottage.
Text and photos: Kirsikka Simberg
Artek Helsinki
Keskuskatu 1 B
00100 Helsinki, Finland
tel. +358 10 617 3480
artekhelsinki@artek.fi
Mon-Sat 10:00 – 18:00